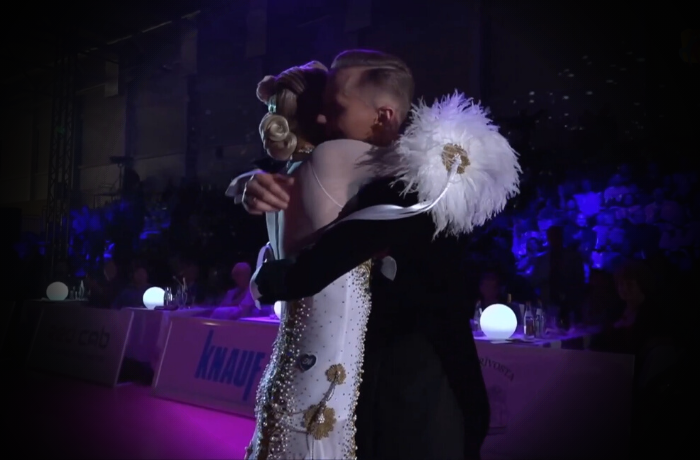 Master Bundle - Champions' Mentality
Get Ready To Take Your Skills To The Next Level And Save Up To 40% With Our Course Bundle!
30 day money back guarantee, Tax/VAT will be added at checkout (if applicable)
Why Should You Buy The Bundle
LIFETIME ACCESS
You get lifetime access to a great selection of Dancesportlife Academy exclusive lectures & courses. Up to 6+ hours of learning experience.
WORLD-CLASS TEACHERS
You'll have lifetime access to information from more than 10 top-notch teachers from the dancesport world.
SAVE MONEY
You save up by buying all our products in one go, compared with if you would buy all of them separately.
What is Champions' Mentality Master Bundle?
The Master Bundle - Champions' Mentality is exceptionally awe-inspiring for any student looking to access the wisdom of some of the biggest names from the industry. The courses are very unique and could be illuminating for many dancers out there, Latin or Ballroom!

You will find a collection of 9 courses that will help you find inspiration to get your dancing to the next level, by learning how to unleash your inner voice through dancing, how to use breathing to control your emotions and stamina during competition and how to play with communication in order to create your own magic.

You will have lifetime access to 6+ hours of premium courses, giving you the ability to watch them as many times as you like.
What Will You Get In The Bundle
Take this opportunity to have this bundle
30 day money back guarantee, Tax/VAT will be added at checkout (if applicable)
Testimonials
"Thanks to you for the numerous and interesting lessons shared! I am a dance teacher who likes to update continuously."
"Thank you for creating and developing such a great quality service for spreading world class knowledge."
"My partner and I really enjoy your videos and have learned so much from all the great instructors/coaches. Thank you so much for all your hard work in providing this valuable information to us."
FAQ
Does this offer include future courses?
No, this offer is available only for our current courses.